About Dr. Richard Carlin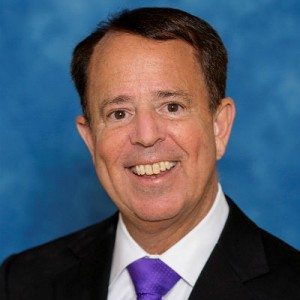 A native of Highland Park, Illinois, Dr. Carlin attended The University of Illinois College of Medicine, where he graduated in 1971. He completed his Ophthalmology Residency at the University of Michigan and served in the United States Navy in Key West, Florida. He began CarlinVision in Lawrenceville in 1977 and moved to Snellville in 1980.
He is board certified by the American Board of Ophthalmology and a Fellow in the American Academy of Ophthalmology. He is a member of the American Society of Cataract and Refractive Surgery, International Society of Refractive Surgery, Georgia Society of Ophthalmology and the Medical Association of Georgia.
His professional interests are in Lasik, cataract and refractive surgery, and cosmetic eyelid surgery.
He is married to Enid Carlin, Ph.D., a psychotherapist, who practices next door. They have two children, David, also an ophthalmologist at CarlinVision and Erica, who has a Ph.D. in Clinical Psychology. His twin grandsons Jake and Dylan were born in June 2009, grandson Ryan was born in November 2012 and Collin in June 2013.
Diplomate: American Board of Ophthalmology
Fellow: American Academy of Ophthalmology
Member: American Society of Cataract and Refractive Surgery, International Association of Refractive Surgery, Georgia Society of Ophthalmology, Medical Association of Georgia
Awarded: A.M.A. Physician Recognition Award, 1974-present
Certified: VISIX®, Autonomous Lasers, Femto LDV™, LenSx®, Conductive Keratoplasty
Listen to his radio interview: