All-Laser LASIK with iDESIGN®
Take the Survey!
Are You a Candidate for Lasik?
Lasik is a life-changing decision. We want to be sure you are getting the best possible experience and outcome with your Lasik surgery.
Take the Survey!
Eliminate Glasses and Contacts with All-Laser LASIK with iDESIGN®
Lasik, the most popular refractive surgical procedure in the world, has been performed on over 19 million people in the United States alone. Patients who never dreamed they would be able to see without contacts or glasses are now able to achieve their dream of visual freedom.
With custom treatments and WaveScan technology we can give our patients better vision than they had with glasses or contact lenses. WaveScan technology can identify imperfections in the eye 25 times more accurate than standard refraction.
CarlinVision's Refractive Services
Contact Us
Enter your contact info and a member of our Lasik staff will contact you promptly.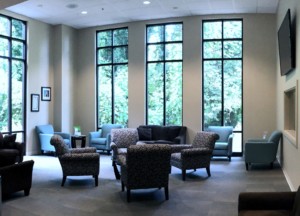 We offer laser vision correction and other advanced procedures, using the latest technology, in our own temperature and humidity controlled in-office Lasik Suite. Please enjoy all the amenities while relaxing in our luxurious Lasik Lounge.
Lens replacement for clearer vision!
For patients who want to reduce their dependency on glasses or contact lenses but are not good candidates for LASIK or CK, a Refractive Lens Exchange involves removing the clear lens from the eye and replacing it with an artificial lens.
Too nearsighted for Lasik?
For patients who would like to reduce or eliminate their need for glasses and contact lenses, but are too nearsighted (-5D to -20D) for Lasik, with a Phakic Implantable Collamer Lens (ICL), we are now able to implant a miniature lens directly inside the eye behind the Iris (colored part of the eye) and in front of your natural lens to provide clear, crisp vision.
All-Laser LASIK – The Safest Option!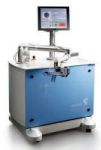 The All-Laser Lasik procedure itself is virtually painless and is performed in our state of the art in-office Lasik Suite. The complete process takes about 20 minutes for both eyes with actual laser times of about 30 seconds per eye.
Our special "femtosecond" laser uses computer-guided energy to split the atomic bonds holding the molecules in the cornea together. Performed in our state-of-the-art Lasik Suite, All-Laser Lasik is much safer than a procedure in which a blade actually touches the eye. For patients who do not qualify for Lasik, we offer alternative refractive  procedures that can be just as effective.
Our results have been extraordinary. Although we can't promise "perfect" 20/20 vision for everyone, a majority of our patients achieve 20/20 or better. This means no more glasses or contacts to drive, play sports, watch movies or work in a career that requires excellent vision.
Facebook Reviews About All-Laser LASIK at CarlinVision
Why Choose CarlinVision?
Having performed more than 10,000 Lasik procedures, Dr. Richard Carlin himself personally guides each patient through the pre-operative evaluation, counseling, measurements, procedure and post-operative care. Using the most advanced technology in our own dedicated Lasik Suite and assisted by a specially-trained Lasik staff, you can rest assured that we will be here tomorrow to honor our commitment to you and help maintain your best vision throughout your lifetime.
What Patients Say About Us
Lasik was a truly a life-altering experience! The doctor and staff at CarlinVison were professional and friendly from beginning to end. Before, I couldn't even see the big "E" on the chart and now I see better than 20/20!
Lasik changed my life. After the surgery it was like waking up to a whole new world around me. Everything was sharper and clearer. I'm still afraid I'll wake up and this is only a dream.
I highly recommend Carlin Vision for Lasik. It was truly a life changing experience as many will tell you. The entire staff was great and ultimately the doctor and his team performing the surgery. At no point did I feel pressured and I always felt like I was in good hands. Thank you CarlinVision!