I'm Richard Carlin, founder of CarlinVision, the oldest, largest and most experienced eye care practice in Gwinnett County. By way of introduction, I would like to tell you about the origin of the name "CarlinVision".  Obviously "Carlin" comes from me (or to be perfectly honest, my ancestors) and "Vision" is what we do. But in truth there is more to the story.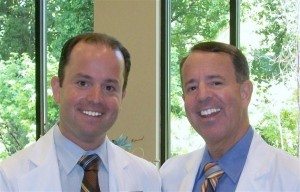 Originally, the name of the practice was Richard Carlin, M.D., P.C. (P.C. meaning Professional Corporation). After having been in practice for about 20 years, I watched medicine start to change with the rise of HMOs, PPOs, ACOs, etc., intruding dominance of insurance companies into medical decision making and government interference into health care. I saw that physicians were demeaned as "health care providers", reimbursements slashed, doctors forced to see more and more patients, staffs were cut, office amenities were trimmed and in short, patients were treated as "numbers" and provided suboptimal care dictated by our government and insurance companies.
I believed and always will believe that it is a great honor and privilege to be a physician, that the doctor-patient relationship is special and unique and that medical care should be provided with only the best interests of the patient at heart. As such, I chose not to succumb to the trend. We enlarge our staff as needed, make our office warm and inviting, provide patients with special amenities and treat people who entrust us with their eye care with kindness and friendliness while providing the most sophisticated medical care available anywhere.
So therefore I decided we needed a name that more accurately reflected my view of medicine and how I believed it should be practiced.  "CarlinVision" was ultimately selected to represent Richard Carlin's "VISION" of how medicine should be and will be practiced.