Allergies Can Aggravate Dry Eye
By Dr. Melanie Bennett-Sims
We are welcoming spring with all its beauty; however environmental allergies are an unavoidable consequence. Allergies may present with burning, redness, blurry vision, lid swelling, and itching. Often, allergies can make contact lenses less tolerable due to decreased tear volume, decreased oil content of tears, and shifting of the lens. Furthermore, if you have dry eye disease it can create significant inflammation in the eye that is very difficult to manage with over the counter medications. Oral allergy medications used to control your symptoms have the side effect of creating more dry eye and dry mouth. Therefore, it can be difficult to manage dry eye post LASIK, post Cataract, and for contact lens wearing patients. Prescription drops and in-office procedures can be used to improve symptoms.
Prior to coming to the office you can try these helpful tips. The first thing that can be helpful during allergy season is to avoid exposure to high levels of allergens. If avoiding allergens is not an option, wash them off by washing your face and flushing your eyes with artificial tears. There are several over the counter drops that can be used to control mild allergies. However, if these tips do not work it is time to seek help from your doctor. Untreated allergies can have a long term effect on the eyes.
Long standing allergic reactions can cause rashes, eczema and atopic dermatitis of the eyelids. Chronic lid inflammation can result in Meibomian gland blockage by causing the oils to become thick and unable to come out of the gland. Gland dysfunction is responsible for 86% of dry eye symptoms. Therefore, allergies could progress to chronic dry eye symptoms and contact lens intolerance. So if you have chronic discomfort that is not controlled by over the counter medications, it is important to see your eye doctor for gland evaluation and allergy management.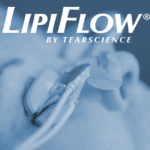 Meibomian Gland Disease (MGD) is not dependent on age but rather inflammation which can occur at any age. Meibomian glands are oil glands found in the eyelids along the inside of your eyelashes. They can become blocked and function poorly for several common reasons. Bacteria along the lid, contact lens uses, and inflammatory skin conditions are some of the main causes of gland dysfunction. Once these glands have become inflamed the oil inside becomes thickened like tooth paste. This results in blockage of the oil glands and ultimately damage to the glands. Once these glands have been damaged they cannot be regenerated. Therefore, early detection and treatment of the glands is needed to preserve the ocular surface. LipiFlow® is a simple 15 minute in-office procedure to improve your symptoms due to gland dysfunction.
You may be asking yourself how I would know if I have a problem with my glands. MGD presents with fluctuation in vision after cataract surgery, burning eyes, and contact lens intolerance. Many patients will have great surgical results with multifocal lenses but experience fluctuation in vision due to poor ocular surface. These oils in your tear film are crucial to the stability of your vision and protection of the eyes during environmental changes such as wind or cold.
If you are concerned and have been struggling with any of these symptoms, please contact our Dry Eye Service to schedule a full evaluation at 770-979-2020 x246 or dryeye@carlinvision.com.