CarlinVision: Your One-stop Shop for Refractive Procedures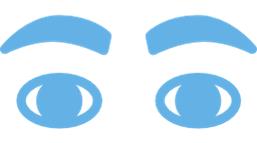 Now that masks are fogging up glasses, more and more people are opting for Lasik and other refractive options. Just as in the old saying, "if all you have is a hammer, everything looks like a nail", a practice that only performs one type of procedure may tend to assume everyone is a candidate!
While Lasik is wonderful and the results truly excellent, it is not the only procedure available for those who want to be free from glasses and contact lenses.
At CarlinVision we believe that the best refractive procedure is the one that is best suited to the individual patient. That is why Dr. Richard Carlin, the surgeon himself and not an outside doctor, sales person or technician, does a thorough evaluation, exploring all the options to help you pick the best one for your individual situation. He performs the measurements, procedure and post op care, not delegating it to someone less experienced.
Also, your procedure is done in our own climate-controlled dedicated Laser Suite or ambulatory surgical center, where we use only the latest most sophisticated technology and specially trained assistants, not some outside unregulated facility. So, if you would like to be free from the hassles and expense of glasses or contact lenses, speak to Diana or Alex, our Vision Correction Facilitators, at 770-979-2020 Option 2 who can introduce you to ALL the options and set up a free, no obligation evaluation.
Unsightly Eyelid Bags? Here's the Solution!
Since we are wearing masks and probably will be for the foreseeable future, women no longer have to wear makeup or lipstick and men are now free from shaving, because all that we see are the eyes! As the  "window to the soul" they are the first and now the only thing we see when looking at another person. So, when the skin and excess tissue is hanging down over the upper lids and causing bulging of the lower lids, it is now more noticeable than before!  If this describes you, we have a solution – Eyelid Rejuvenating Blepharoplasty Surgery.
Performed in our own dedicated ambulatory surgery center, the procedure is quick and painless. With a local anesthetic, our Anesthesiologist keeps you totally comfortable. Once home, the eyes are a bit sore for a few hours, the discomfort generally controlled with Tylenol or Advil. The eyelids do swell and become black and blue, but this quickly subsides. As CarlinVision has performed more blepharoplasties than any other practice in the area, we are the doctor's doctor, receiving referrals from plastic surgeons and other physicians.
Best of all, as ophthalmologists, we can get insurance to pay for the upper eyelids when the tissue is interfering with vision. If interested, speak to Brandi, our Oculoplastics Surgical Counselor, at 770-979-2020 x224 who can provide more information and set up an evaluation at your convenience.
Can I Clean My Glasses with Alcohol?
Not a good idea! Alcohol wipes will pick up the debris from your skin and transfer it to the glasses. Alcohol might interact with lens coatings or interfere with the glue holding lenses and frames together. It may also leave a deposit on the lens.
So what should you use?  Ordinary dish soap and microfiber wipes are the best. It's easy, simple and inexpensive too.
Contact Lens DON'TS
Don't wet contacts in your mouth or use saliva.
Don't rinse or store contacts in plain water.
Don't use a homemade saline solution.
Don't use saline solution or rewetting drops to disinfect your lenses.
Don't reuse or top off old solution. Use new solution each time you clean and disinfect your lenses.
Don't pour contact lens solution into a different bottle. It will no longer be sterile.
Don't touch the tip of the solution bottle to any surface.
Don't leave solution bottles open when not using. Close the lid tightly.
What Do These People Have in Common?
Sir Arthur Conan Doyle: The creator of Sherlock Holmes.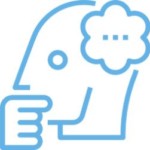 Alfred Adler:  Founded the theories behind individual psychology. Best known for coining the term "inferiority complex."
Rand Paul:  United States Senator from Kentucky, he helped form the Southern Kentucky Lions Eye Clinic.
Renée Richards:  First transgender athlete to play professional tennis. Ranked 20th, she was instrumental in the transgender rights movement fighting to compete as a woman in the 1976 U.S. Open.
Jules Stein:  A talent scout who founded the agency behind some of Hollywood's biggest names including Shirley Temple, Ronald Reagan and Bette Davis.
Robin Cook:  Bestselling author of 37 books, who created  a new genre—the medical mystery thriller.
Jose Rizal:  A leader in the revolution against the Spanish. He was instrumental in winning independence for the Philippines. Sadly, he was eventually executed for his rebellion.
Li Wenliang:  The 'coronavirus whistle-blower', was among the first people to alert the world of a 'SARS-like' illness on social media. He was punished by the police for spreading "fake news" and later died of the disease.
ANSWER:  They are all Ophthalmologists!
COVID-19 UPDATE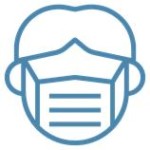 At CarlinVision, we take our responsibility to keep our patients and staff healthy and free from COVID. As such, we are limiting the number of patients in the office to minimize waiting and social interaction. Visits are expedited and telemedicine is offered. Exam rooms and instruments are sanitized between each patient visit. Patients, staff, and doctors are pre-screened for COVID with temperatures and questionnaires. Masks and hand sanitization are mandatory!
As we are all in this together, we sincerely value your feedback. If you have any suggestions as to how we can do even better, please, please do not hesitate to let us know.