Glaucoma: A Lifelong Disease

For Ophthalmologists and their patients, glaucoma can be a dreaded diagnosis. Indicating degeneration of the optic nerve, which carries vision from the eye to the brain, the most common type is related to an elevation of the pressure in the front chamber of the eye. When transmitted to the back of the eye, this causes deterioration of the nerve leading to a loss of peripheral vision progressing to blindness. As there are no symptoms, patients are not aware of the disease until they have already lost significant vision. Fortunately it can be detected during a routine eye examination. The condition is treatable and in most cases, blindness can be prevented but it is a lifelong disease. Treatment is with eye drops but may require laser treatments, a micro-invasive or even major eye surgery during its course. Also, the problem is to control this disease can be problematic due to patient compliance and natural progression with age. Obviously, early detection, commitment to treatment and lifelong vigilance is paramount to visual preservation.
The Meaning of 20/20?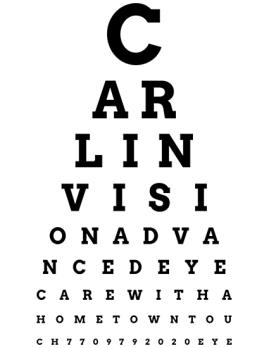 20/20 is considered normal vision for the average person. However, some people with normal eyes cannot see 20/20 and some may even see better than 20/20, i.e. 20/15 or even 20/10.  So what do the numbers mean? The top number is the distance from which the test is being performed, standardized to 20 feet in eye doctors' offices. The bottom number is the distance from which a person with normal vision could see the 20/20 line. In other words a person with 20/40 vision would have to get 20 feet from something that a normal person could see 40 feet away.
LASIK:  Blade or No Blade?

When performing Lasik, a flap is made in the cornea, the clear covering over the colored part of the eye, which after is lifted and a laser is used to remodel the stromal bed. The flap can be fashioned using a microkeratome which uses a blade to cut across the cornea or a femtosecond laser which uses light energy. It has been shown that the laser has advantages over the blade, in that it can make a thinner flap leaving more room for treatment and a residual stronger cornea. Also the laser makes a flap that is of similar thickness all the way across. It is safer in that if a suspected problem with the flap is recognized, such as decentration or irregularity, the procedure may be aborted and flap can merely be remade.
So, while, the Laser is clearly the winner, there are still circumstances where a bladed flap may be preferred, such as in previous RK patients or those with superficial corneal scars, etc.  A Comprehensive Refractive Surgeon like our own Dr. Richard Carlin is well versed in both procedures so he can provide the best care for each individual patient. Give us a call for a Free Evaluation at 770-979-2020 Option 2.
Surgery Center Staff: Our Unsung Heroes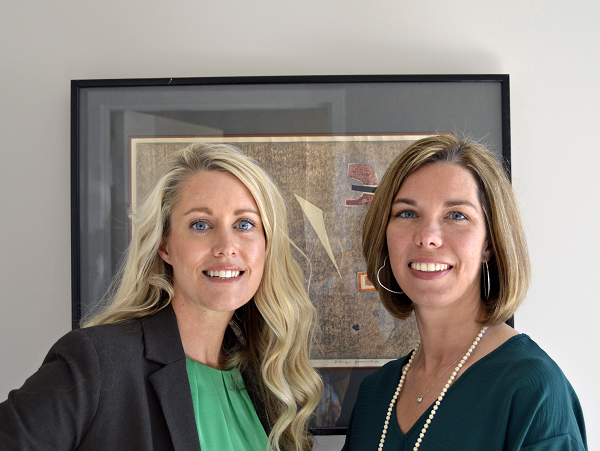 We are constantly told by our patients that surgery at the CarlinVision Surgery Center is indeed a pleasurable experience. We are so often told how competent, friendly, and caring our staff is, that each person is treaded as special and that everything possible is done to ensure a smooth and easy procedure. Headed by Kristen, our Director of Surgical Operations, and Heather, our Operations Manager, these are our heroes that make the magic happen!
Amazing Eye Facts
80% of all learning comes through the eyes
The eye can distinguish about 10 million colors
Only the brain is more complex than the eye
Only 1/6 of your eye is visible
The eye can detect a candle light 1.7 miles away
The iris has 256 unique characteristics while your fingerprint has 40
The eye is the fastest contracting muscle in the body
Your Aging Lens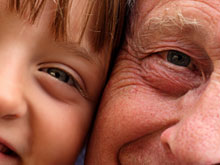 The lens in the eye which helps focusing light onto the retina must be clear for perfect vision. However, as we age, the proteins in the lens denature, etc., causing the lens to lose is effectiveness. The first stage in this "dysfunctional lens syndrome" usually occurs in the 40s when the lens loses its elasticity, affecting reading vision. One now requires reading glasses. With further aging, the dysfunctional lens causes objects to appear darker, decreased night vision, starbursts and haloes around lights, etc. Finally the lens becomes frankly cloudy which is a cataract. So when should you perform surgery to replace the lens with a clear implant? We recommend the time is when your vision bothers you and you feel the need for better vision. The decision is up to you. Indeed, some people have their clear lens removed (Refractive Lens Exchange) simply because they no longer want to wear glasses!
Vuity™: a non-surgical approach to replace reading glasses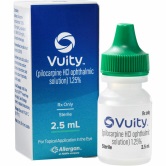 Recently approved by the FDA, one drop in each eye daily can reduce or even eliminate one's dependency on readers for up to 6-8 hours. Uncommon side effects include temporary blurred vision, eye redness and headache. Available only by prescription and costing approximately $80 per month, it is not covered by insurance. A recent eye exam is required. If interested, call the office at 770-979-2020 and set up an appointment for more information and to see if you would be a candidate for Vuity™.