We're Back!!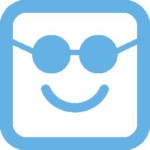 As you have no doubt noticed, CarlinVision is up and running and functioning on all cylinders! However, being in an era of  "New Normal",  while all our services are being performed just as before, including Lasik, Cataract Surgery, Eyelid Rejuvenation (Blepharoplasty} surgery and more, we have added new protocols and practices to keep our patients safe from COVID 19 during these unusual times.
For your safety and to encourage social distancing, we are:
Obtaining pre-visit information on-line.
Doing medical history, if you choose, via telemedicine.
Patient waiting times are drastically reduced by limiting the number of patients in the office at any given time.
Visits are being streamlined with virtual surgical consultations, Lasik Evaluations, and more done via "CyberHealth at Carlinvision".
Screening of patients, staff and doctors, including taking temperatures, is done on all those entering the office.
Hand sanitization is offered to patients and required by staff and doctors before and after each patient visit.
Masks are worn by everyone in the office.
Room and technology sanitization is performed after each encounter.
Our Surgery Center has instituted all CDC, American Academy of Ophthalmology and Outpatient Ophthalmic Surgery Society Recommendations.
In short, we are taking our role as a health care provider extremely seriously. We truly want our patients to be provided with the best care using the latest technology and treatments—while also in a Coronavirus Free Zone!!
Implantable Contact Lenses:  an Alternative to Lasik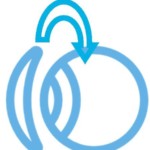 If you are nearsighted and would like to reduce or eliminate their dependency on glasses and contact lenses, the Implantable Contact Lenses (ICL) is an excellent alternative to Lasik.
This thin lens, made of collagen which naturally occurs in the body, and providing UV protection, is inserted inside the eye behind the colored iris and in front of the crystalline lens. The procedure which provides excellent visual results has been in use around the world for the past 25 years. It is performed at our own Ambulatory Surgery Center, is painless and takes about 10 minutes. Vision is good by the next day. Unlike Lasik, ICLs are reversible and avoids removing tissue from the cornea, the crystal in front of the eye. It is especially favored for those with dry eyes, thin or irregular corneas, or those who are highly nearsighted.
If interested, ask to speak to Diana or Alex, our Vision Correction Facilitators, who can provide more information or arrange for a free, no obligation evaluation.
How to Wear a Face Mask Without Fogging Your Glasses
When putting on your mask, pinch the top to fit the shape of your nose. If your mask allows it, tighten the sides as well for a good fit.
Use medical or athletic tape to close the gap between the bridge of your nose and the top of your mask.
Wipe your eyeglass lenses before putting on your mask.
Use an anti-fogging solution or even gently wash your lenses with soap and water.
Pushing your glasses forward on your nose will allow more air to circulate and help prevent fogging.
Pull your mask up over your nose and rest your glasses on top of it. Blocking escaping air will prevent fogging.
Have Lasik!!!
Should I Sleep in My Contact Lenses?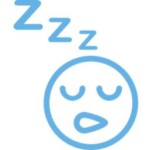 The short answer is NO! While some contacts are approved for 24 hour wear, there are significant risks. Your cornea, the crystal that covers the outer part of the eye, receives most of its oxygen from the air which flows through the lens to your eye. Lenses have different amounts of oxygen permeability but none are 100%. Obviously the transmission is further diminished at night when the eye is closed.  Also, without blinking, there is less flushing out of bacteria and debris from under the lens. So, complications of overnight wear such as infection, corneal edema and new blood vessel formation in the cornea are increased. Indeed it has been shown that infections are increased 15X for those who sleep in their contacts. So, while it is your decision whether or not to sleep in your contacts, we don't recommend it!
Flashes of Light: Are they Serious?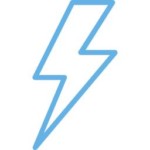 Flashes of light, like "shooting stars" or "lightning streaks" arise from changes inside the eye. Usually occurring when the vitreous gel, which fills the cavity behind the lens of the eye, liquefies and pulls on the retina. They also may occur when the retina is stimulated by eye rubbing or trauma. These flashes are not to be confused with those that remain for a period of time which are generally due to a migraine or other systemic vascular disorder. While occasional flashes of light are harmless, those that recur frequently or especially those associated with a new onset of floaters, should be checked immediately. This could be a sign of a hole in the retina or impending retinal detachment which needs to be treated promptly to prevent vision loss.
Celebrity Eye Conditions
Mila Kunis (Actress) – Cataract in one eye caused by iritis, successfully treated
Ray Charles (Singer) – Untreated glaucoma
Ella Fitzgerald (Singer) – Diabetic retinopathy
Abraham Lincoln (President) – Strabismus, his left eye was higher than his right
Stephen King (Author) – Macular degeneration
Sugar Ray Leonard (Boxer) – Traumatic retinal detachment
Dame Judy Dench (Actress) – Macular degeneration
Brittany Howard (Singer-Alabama Shakes) – One eye removed due to Retinoblastoma
Bono (Singer) – Glaucoma
Stevie Wonder (Singer) – Retinopathy of prematurity