2021 was a Very Good Year!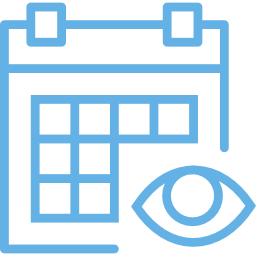 As the year is coming to a close and we at CarlinVision look back, we find a lot to be thankful for!
While the pandemic is obviously not over, it seems we are slowly learning to live with it. Vaccinations and treatments are improving, businesses are coming back, and people are starting to get out more. Human interaction and socialization, which was sorely missed, is starting to recover.  All in all, the signs appear positive.
While we obviously have had some COVID illness in the office, all have recovered and there have been no major outbreaks. We are weathering the storm! As you may have noticed we are now, in accordance with the CDC guidelines, starting to loosen our restrictions with no more temperature taking, less rigorous screening, etc. Of course, we are still masking, hand washing, and cleaning.
During all this we have continued caring for our most precious asset, our patients! In 2021, we have added two new Ophthalmologists, increased our Retina Service, added new glaucoma procedures, upgraded our technology, and have had banner years in our cataract and refractive departments. We have improved the lives of many, many people while providing a comfortable, pleasant experience for our patients, friends and family.
So, thank you to all who have made this possible: doctors, staff and most of all to you, our patients, who have trusted us with your eye care and have allowed us to remain the Number 1 eye care practice in Gwinnett County!

Special Recognition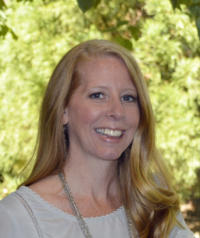 As you may imagine, running a medical practice as large as CarlinVision, is no easy task. One has to wear many hats to manage the large staff, maintain the office facility and technology, deal with regulatory and insurance issues, and day-to-day crises, all while looking out for the best interests of our patients and anticipating and planning for the future.
Indeed, it almost seems that one needs multiple personality attributes to be able to do it all. Well Amy, our Practice Administrator, has been outstanding in this role for the past 9 years. She truly embraces the CarlinVision culture of providing "advanced eye care with a home-town touch". She is extremely concerned about the welfare of her staff, our patients and the practice, always looking for ways to improve. She is consistently ahead of the game, putting out fires before they even start. She is an amazing asset. CarlinVision couldn't exist without her.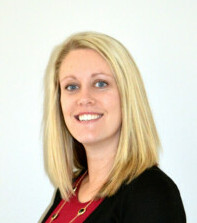 If you are looking for the epitome of excellence in running a surgery center, Kristen is it! Over the past 9 years, as the Director of Surgical Operations, she has guided the CarlinVision Ambulatory Surgery Center to unprecedented excellence. Ask her staff, ask her patients, ask the regulators! She is kind, efficient, loyal, and inspires everyone to do their best. She makes her patients feel at ease and makes what is understandably an anxiety producing experience truly smooth and even pleasant. While doing this, she remains acutely aware of all the "moving parts" of providing the latest technology and acquiring all supplies in advance to be sure surgeries proceed without delay or complication. She is indeed a blessing and a pleasure to work with.
Home Remedies for Dry Eyes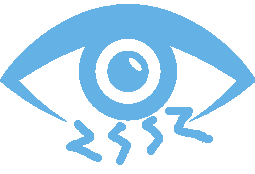 In addition to the regimen recommended by your CarlinVision doctor, here are some additional tips:
Treat the air:  Turn off the overhead ceiling fans that circulate dry air. Use a humidifier in your bedroom or in other rooms you frequently use. Change your air filter frequently and add a humidifier to your central system.
Drink:  8-10 glasses of water per day
Sleep:  7-8 hours each night
Warm compresses:   Apply a warm washcloth to your eyes when you wake up and before going to bed to help glands secrete oil to coat your eyes.
Decrease screen time:  When using a computer, tablet or phone, every 20 minutes stare out at a distance of 20 feet for 20 seconds (the 20-20-20 rule).
Protect:  Point hair dryers and car vents away from your eyes.
Omega 3 supplements:  Take 4000 mg per day.
Stye vs. Chalazion: What's the Difference?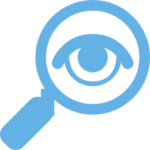 Stye: bacterial infection in an eyelash follicle or gland of the eyelid. Usually painful. Treated with warm compresses and antibiotic eye drops. Generally resolves without surgery.
Chalazion:  inflammation of clogged oil gland. May or may not be painful. Treated with warm compresses and antibiotic e ye drops. Can affect vision if pressing on eye and may require surgical drainage if not relieved with prompt medical therapy.
Eyelid Bags: Causes and Treatment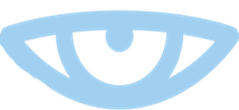 Aging and family history are obviously the main factors. With age, tissues around the eyes lose their tone so the skin sags. The membrane that keeps fat back behind the eyes weakens so normal fat prolapses forward, and fluid accumulates, resulting in lids appearing puffy and swollen. Other factors include smoking, allergies, lack of sleep and fluid retention.
You may help the appearance by using cold compresses, getting enough sleep, elevating the head of the bed, decreasing fluid and salt in your diet, quitting smoking and controlling allergies.
Surgical treatments, including eyelid rejuvenating blepharoplasty, can ultimately improve the appearance. If interested, speak to Allie, our Oculoplastics Surgical Counselor, who can provide further information or set up a FREE evaluation with one of our doctors. Call 770-979-2020 x224 or oculoplastics@carlinvision.com.
Eye Dominance

Your dominant eye is the one you use to look through a telescope, microscope, camera or rifle sight. To tell which eye is dominant, form a circle with your thumb and finger, extend your arm and look at a distant object. Close one eye and then the other. The object will stay centered with the dominant eye open and move with the non-dominant eye.
Dominance is helpful in sports like golf, baseball, riflery, and when taking photographs. If your dominant eye does not match your "handedness", adjustments will have to be made.
When correcting the eyes with monovision using contact lenses, Lasik or cataract surgery, the dominant eye is usually corrected for distance and the non-dominant eye for near.
From all of us at CarlinVision, we wish you all a Merry Christmas and the Happiest of Holidays!