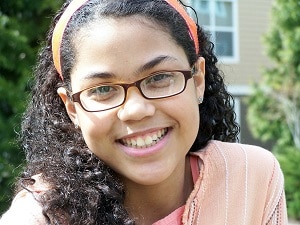 Most children who need eyeglasses are either nearsighted or farsighted. Depending on the degree of visual correction necessary, your eye doctor will prescribe glasses for full or part-time wear. Our competent, caring doctors and staff will make your child's visit fun and comfortable.
Fashion
Children will feel more comfortable about wearing glasses when they are allowed to choose their own fashionable frames.
Eyeglass Materials
Each frame must be evaluated individually to make sure it fits correctly. Your optician is usually the best judge of whether a frame fits properly. Children's lenses are made of polycarbonate or Trivex, because they are the most impact-resistant material around. In addition to being the safest materials, they also are lighter in weight than regular plastic lenses, a nice advantage for strong prescriptions. Polycarbonate and Trivex lenses have built-in protection against potentially damaging ultraviolet (UV) rays and are scratch resistant as well. Transitions® are a popular option for a full-time wearer. Crizal® antiglare is suggested as well. If your child is involved in sports, a proper sports goggle with polycarbonate lenses will provide the most protection against eye injury.
Backup Pair
If your child needs to wear glasses all of the time and cannot function without them, a backup pair of glasses is strongly recommended. If a prescription is required for most times, then Transitions® or prescription polarized sunglasses offer much needed protection from harmful ultraviolet rays.
Warranties
Many optical retailers offer a warranty plan that will replace eyewear at no charge or for a small fee in case of damage to the frames or lenses. The Optical Boutique at CarlinVision does not charge for this coverage. We offer a one time in one year replacement for scratched lenses and/or frames breakage.